Freeroam(ish)
Name:
Arum Vinea
Gender:
Male
Age:
17
Class:
Performance Coach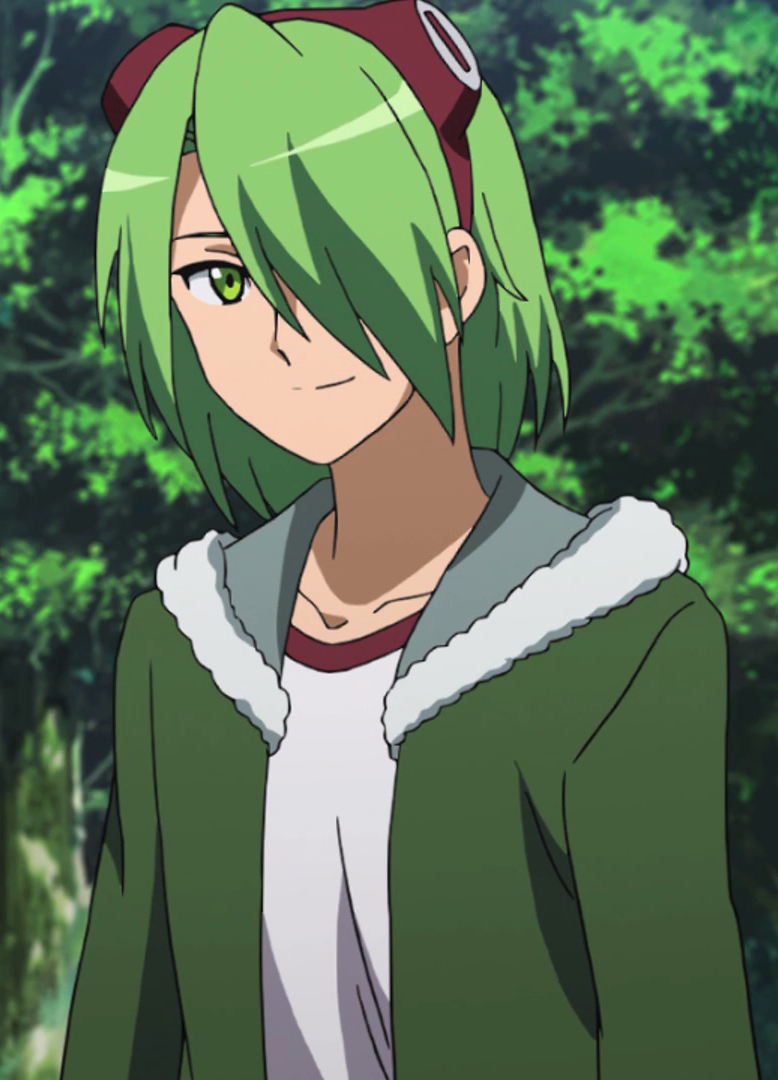 Personality + Interests:

Personality

Interests
+

-
Background:

History
POKEMON:

PARTY

Monty

Lv. 47

Coulore

Lv. 34

Chimchar - Monty:

Ability: Blaze  
EVs: 108 Atk / 175 SpA / 225 Spe  
Quirky Nature  
- Fire Spin  
- Power-Up Punch  
- Role Play  
- Shadow Claw

Chatot - Coulore:

Ability: Keen Eye  
EVs: 12 HP / 4 Atk / 248 SpA / 244 Spe  
Naive Nature  
- Boomburst  
- Chatter  
- Mimic  
- Aerial Ace
Miscellaneous :

Theme Songs
Normal
Battle

Quotes
Last edited by Forest Network on Mon Jan 11, 2016 8:07 pm; edited 1 time in total
PKMN Personas
Chic the Lopunny (TDI OC):

Product of this RP: http://psroleplaying.forumotion.com/t1364-total-drama-island-yes-this-has-been-remade

Name: Chic (Pronounced "SHEEK")

Age: 17

Gender: Female

Species: Lopunny

Personality: Vanity is Chic's middle name... along with stylish, adorable, cute, beautiful, amazing, talented, and...wait... who edited my notes? Erm, anyway, Chic most certainly lives up to her name

on the outside

, but on the inside lies a rotten core... wrapped in a bright pink bow, of course. Chic is without a doubt 100% full of herself and self-centered. She only cares about herself and her potential well-being. Don't be fooled by her "selfless" as they're nothing more but power play attempts to be used for leverage later. Being indebted to Chic is the worst than death. Her infiltrative words of persuasion and her seductive eye laced with a killer glare practically force you to pay up if you haven't already submitted yourselves. Chic is a stuck-up, pretentious, spoiled young lady who is ruthless in achieving what she wants. But, most wouldn't see this ridonculous side of hers unless she let her guard down because to the public eye, Chic is the nicest, brightest, and generally-well liked person out there. Chic's charisma doubles her social charm and she most certainly knows it.

Biography: Chic was born into a rich family, the only daughter of a prominent businessman and a beautiful socialite. Naturally, her unnoticeable beauty was to be exploited by her mother for nothing more than bragging rights. Chic, however, hasn't complained yet, as her mother's personal interests paved the way for her future career. From a young age, Chic, as a Buneary, partook in beauty pageants, showcases, and eventually contests. She had reached a stalemate in actual winnings, coming to find out that the "cuteness" factor was "out-of-style" and that Chic was "too-old to be cute". Chic tooks these words to heart and left the performance scene. While on this break, Chic started to drift away from her mother and floated over to her father. Frequenting on business trips with him, Chic studied fashion and beauty under many teachers and professors all over the world. She also picked up a interest in battling and gained a small reputation among the local fighters of the areas she visited. It wasn't until Chic discovered her mother's old contest pictures that Chic realized what "true beauty" was.

Change

. The following year, Chic took the fashion industry by storm with her new and improved look. The "too-old for cute" Buneary they knew had evolved into the "hip, stylish, this-just-in" Lopunny. Modeling, acting, singing, and performing were just a few of the jobs Chic juggled. When she heard of a reality tv competition starring teens, Chic thought it was the perfect handle to promote her brand name, "Too Chic", to a large audience. Thus, her father pulled some strings and got her an audition.

Fears: Bugs, Ugliness, Slime, and public humiliation. "Like, gross."

Likes: Muscles, Luxurious Things (Namebrand), Softness, Flirting, Fashion, Battling, and Money. "Like, duh."

Dislikes: Chic hates dirt, germs, fatness (whether people or food), cheapness, diets, loud and obnoxious people, snoring, waking up early/disturbing beauty sleep, cold food, sweating, and staying up late. "Like, ew".

Other: (Not that I can think of... Will edit/update if needed.)
Last edited by Forest Network on Sun Jan 10, 2016 6:42 pm; edited 2 times in total
Other/Etc.
Tale Rosaceae (HG OC):

Product of: http://psroleplaying.forumotion.com/t1309p15-the-reception-of-the-crowned-one-a-reimagined-hunger-games

Name: Tale Rosaceae

Gender: Female

Tribe: Forest

Personality: A bright and cheery atmosphere of optimism and intelligence conceal Tale's analytical, distanced, and rather cold inner being. From a young age, Tale has walked a thin line between perception and reality regarding what her tribe thinks her to be vs. the remains of her humanity whittled down by her parents. The hopeful and energetic girl the world sees is nothing but an act played numbly by a girl who sees the world for what it really is: cruel.

Tale portrays a free-spirited young girl who has big things in store for the world. She is extremely nice and caring as well as book-smart. Socializing comes easy to her and she enjoys helping out whoever and whenever she can.  However, Tale couldn't be any more different. Tale understands the average human's thought process and she manipulates it to her advantage. Growing up in a Forest, Tale saw and realized the cruelty of nature; how a bug hunts another, how a fox hunts a bunny, how an owl hunts a mouse- it was all the same. Cruel. While her alter ego would see the beauty of nature, Tale only sees the disadvantages of living their exclusively. Her analytical side, her ability to read someone is what kept her sane in her Tribe. Not knowing her enemy, let alone their next move, is her biggest fear.

Though at the end of the day, the Reception of the Crowned One is nothing but a (cruel) form of entertainment and Tale will live up to her role as a master of the fine arts and will convince all enemies that she isn't one as well as making sure she's sponsored.

Biography: Tale is the daughter of the Forest Tribe's Leader, thus, making her next in line to rule the tribe. From as early as she could remember, her parents have placed pressure on her concerning the title she would eventually inherit. Her childhood was stripped away from her and replaced with harsh lessons on survival as they didn't want the fellow tribesman thinking their daughter wasn't fit to take over. Tale's father treated her more as a son and was harsh in discipline if she did not act a certain way in public. (Hence her skill for Performer). Her being picked as a tribute for the Reception of the Crowned One was nothing but pure coincidence, but for political reasons, her parents played it off as fate, claiming that the position of Tribe Leader was rightfully hers and that the grim death games would be the ultimate rite of passing for Tale to claim it.

Likes: Tale likes the sense of serenity she (rarely) experiences when she's secluded in the forest. All the sounds soothe her. She enjoys being right and accurately predicting events. (Likes the word "cruel".) (She also enjoys living btw.)

Dislikes: Pet peeves include people sneezing and coughing without covering up themselves. That's just plain sick. Tale has a negative bias towards stubborn people and old people (which usually blends with the stubborn people). She also hates the feeling of being useless, those who are actually useless, and those who think they're 'not' useless. Tale hates equally/highly intelligent people as well because those are the people she can't read as easily.

Chosen Skill: Performer
very nice!

there's tons of information to work off of from each one, and it gives me a clear image of how events would play out in an actual story. can't wait to see what other characters you have in store. keep it up!
Driver





Status

:


Posts

: 221


Join date

: 2014-12-22





Similar topics
---
Permissions in this forum:
You
cannot
reply to topics in this forum