As some of you may know, Rico and I have been working on a way to make Wanderers more of a presence in Conquest. At the moment they do next to nothing, and their only option is to try and attempt to be a knight. 
With the addition of Arceus' Crown, Wanderers become more like mercenaries as they take on a series of jobs in order to earn money and potentially buy out a kingdom. 
**This feature is now live!**How to host the Wanderers:
If you think you cannot handle Wanderers in addition to regular hosting, get a co-host to do it for you. You can either create a table for Wanderers on your player doc (if you are the main host), or just make a copy of the doc below and set two docs. 
Read about the new Wanderer system 
HERE!
Recent changes:
>Made Wanderers fight one knight if they wanted to buy out a kingdom
>Changed assassination so that they are still paid 1000 gold for scouting a team even if they didn't kill any Pokemon.
>Changed buying out to be a little more affordable - 6000 gold for the kingdom itself, 3000 for each ally and another 3000 if any kingdoms have been conquered. The max a Wanderer has to pay is 15000 gold.
>Made it so that Wanderers do not stop being a Wanderer if they fail at assassination and are not killed.
I am more than happy to hear constructive criticism on this system. This means that if you are unhappy about any aspect of the changes,
please provide a solution
in your comment. I'm also happy to answer any questions, but
please make sure the answer is not listed on the document
.
Any blatant hatred will result in your post being deleted.
Last edited by Articuno on Mon Aug 28, 2017 4:35 am; edited 2 times in total
_________________
This is actually nice I like how Wanderers will not only be awesome plot wise, they could really affect the RP battle wise with the assassinations. I have some questions though, can the warlord change the payment of gold into something of equal value or something they can agree on. Can a Warlord pay the Wanderer with a Kingdom if they do a series of missions? Or maybe reward them with a pokemon instead of gold? Or perhaps a knight slot? Can the wanderer just buy a knight slot instead of buying a kingdom? Can the Wanderer deny the payment if he doesn't want to take it for edgy character reasons? Lastly, if they are in a guild, isn't there someone who is supposed to lead them or act as the guild master?

Overall this is quite an idea, good job.
Voice





Status

:


Posts

: 577


Join date

: 2015-02-06



Can a Warlord pay the Wanderer with something of equal value/a Pokemon/a knight slot?
The Gold system is in place for the Wanderer's benefit, not the Lord's. Gold is intended to be a stepping stone towards the ultimate goal: buying a kingdom. The Wanderer already has the option to trade a Pokemon and may not receive a Pokemon as compensation, especially since this may lead to counter-teaming. If a Lord wishes, they can offer a Wanderer a knight spot but it cannot be used as payment (since if they become a knight they lose their gold anyway).

Can a Warlord pay the Wanderer with a Kingdom?
A Warlord can just give a Wanderer a kingdom as long as the Wanderer has never been a Warlord previously. 

Can the Wanderer buy a knight slot instead of a Kingdom?
Good question. At the moment I'm inclined to say no, because the knight slot is sort of like a position of loyalty and trust. Lords don't have any use for more gold and if they wanted to they could hire you as a Defender instead. Allowing people to buy into being a knight doesn't make a huge amount of sense - not to mention Wanderers can still challenge for a knight slot if they wish to. 

Can the Wanderer deny payment if he doesn't want to take it?
No, you should still get paid for what you do. You aren't required to buy out a kingdom once you have enough money, so if you want to keep doing jobs just for the fun of it, you're more than welcome to. However, the gold you have is a measure of your success.

Is there someone in charge of the guild?
Rico and I actually played around with this idea quite a lot, and eventually came to the consensus that it would work better mechanically if each Wanderer had their own personal stash of gold rather than having the guild master (or co-host) manage it for the entire guild itself. Therefore, canonically we can just say that while members are part of the guild, they are regarded as individuals who happen to share the common theme of being neutral.
_________________
Do we necessarily have to be apart of the guild? For instance my OC would not ally herself permanently with any such group.
_________________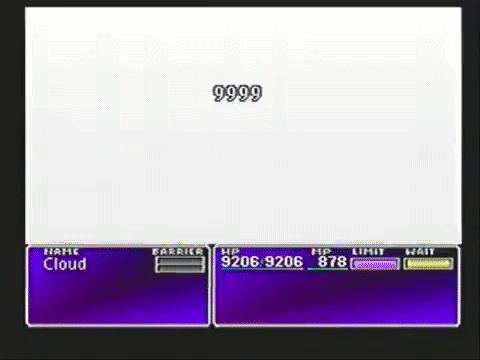 ff7 is a good game



Status

:


Posts

: 1118


Join date

: 2014-11-29



No, you don't have to be part of the guild to take missions on, but you should make it clear that you are a Wanderer of some sort (no alignment to any kingdom).
_________________
I'm not trying to purposefully be a twat, and this might just be me that thinks like this, but here's my opinion :
Some of the stuff you have here is alright. Like the assassination? Brilliant idea. Same goes for trading, and all of the other options. However, the one part I have a problem with is buying out a kingdom. It just doesn't feel right to me; the fact that they can't do anything about it is not right. Sure, you can have a knight, but that almost makes having a knight a necessity. Even then, you would need a knight with increasing skill levels depending on the wanderer, which I have a feeling the more skilful players will gravitate towards. They might not, and feel free to correct me on that, it's just a feeling. A way I think you could change this, is by keeping the 'slay the knight' mechanic, but instead of being an instant cq on the lord, you can get a sixth mon of any tier from the type of the knight you just slayed, or you can upgrade one of your pokemon to an OU mega if you have that option, such as Charizard. Another thought, is that by beating their knight you 'steal' one of their pokemon for you to use in the fight, or you get some sort of advantage due to generally being weaker. I'm not sure, just throwing out ideas here, but I strongly feel that the wanderer would be very frustrating to lose to, making even more people dislike cq than there already are. This isn't meant as being hateful, so I hope you don't view it as that. Just my two pennies.



Status

:


Posts

: 481


Join date

: 2015-10-29



I understand that people are apprehensive about the buying out mechanic. However, that's the entire point of the system. There HAS to be a risk for using Wanderers, otherwise you're getting a cool service for free. A Wanderer gaining a sixth Pokemon does essentially nothing other than kind of make their team a little better for other jobs. 

Before you make any judgments on buying out, please keep this in mind: Do you know how difficult it is to make 6000 gold PLUS 3000 gold for each ally PLUS 3000 gold for each kingdom conquered? This is also incentive for lords to conquer. 

In the one test that's been done, the MOST any Wanderer got over the course of almost four hours was 2000 gold, and that was when people were trying to use Wanderers. So before you make assumptions about it, try it out first because we have made sure to do our best to balance it out. It is not just 'haha I have money so your kingdom is mine'. The Wanderers do have to work for it, and they cannot pool their money either.
_________________
So just to repeat Arti a bit, the mechanic of buying out is to act as a negative when it comes to using a wanderer. Yes, you can ask a wanderer to go assassinate this person's pokemon, but that's at least 1000 gold they're going to get. You can afford it, you're a warlord you have infinite money... but can you afford a wanderer having access to that money? It's also to keep conquering and allying as a fiercely relevant mechanic. Think of wanderers in this case as a timer. If it takes a wanderer 2 hours (it doesn't) to get 6000 gold, that means within 2 hours you (as a lord) must have either conquered one kingdom or joined an alliance. If you can't do that then 100% you are fair game.

There's a couple of reasons why buying out a kingdom works specifically the way it does as well. You don't fight the lord because for one wanderers are balanced against knights, and two because the lord has already had plenty of opportunity to prevent this from happening (see above). We wanted to keep knights relevant as well (although they still do a fair few things wanderers can't), so it made sense that if you're worried about a wanderer taking your kingdom, you should invest in a knight. You should also be sure the knight you're getting is going to actually be good at their job, incentive to keep improving as a battler whatever role you take. (Edit: Or incentive to help your knight build a team that can protect you, rather than just pick them because you like them)

The other major reason of why we did it this way is from an in character perspective. Think of the Warlord's team as their personal retinue, their own little army. Then they have knights who are like their loyal generals. The wanderer doesn't need to deal with your own army to take your kingdom, because they have enough money to buy the loyalty of your kingdom... but they can't buy the loyalty of your knights. So for them to take your kingdom, they must first deal with those who can't be bought. Once they've done that, the wanderer now has enough control to become the lord of your kingdom. What we may do (going forward) is grant a new wandering-lord a short grace period to create their team and allow the old lord to keep their lord team, but unable to join the guild (and thus do any of the wanderer only things). The lord will be able to challenge the wanderer over their kingdom, but it will be on an even playing field... and if the wanderer happens to have brought his own knights along then you'll have to deal with that too.


Personally I've wanted an afk-timer of sorts for a while. Conquest tends to stagnate and I know a few users in particular will claim a type and then do something else, waiting for somebody to come to them. This gives incentive against just sitting on your laurels. Get out there, conquer and make sure the wanderers don't catch up.
Also, as playtests go it is likely the prices of things will be adjusted. Ideally I'd like to see a wanderer able to buy out one of the afk lords by the 2 hour mark. It costs 1.5 times as much to buy out the person who's winning the game, which means on average it would take 5 hours, 1 hour longer than the RP can last. Only somebody who is especially skilled working for lords who are especially foolish (seriously you're going to hire someone for a task who has 14000 gold?) could possibly achieve that sort of money. Other things we may consider is for wanderers to have a separate passive income, not enough that they'll be able to buy a kingdom without doing anything, but enough that it's worth keeping an eye on them even if you've only hired them a few times. That money is growing (this would most likely be 1k an hour at the present setting).
Room Owner





Status

:


Posts

: 503


Join date

: 2014-11-27



Ok, I understand now. Thanks for not deleting my post or anything, maybe I overestimated how much they could get. I don't know, I'm still not entirely supporting it, but I wouldn't mind them now.



Status

:


Posts

: 481


Join date

: 2015-10-29



From my own perspective, I will see from my own eyes on how this thing actually does in terms of pay-off. Meaning so, I still have yet to see the action, but I'm liking those changes for wanderers already.



Status

:


Posts

: 5


Join date

: 2017-05-29



---
Permissions in this forum:
You
cannot
reply to topics in this forum