Page 14 of 14 •

1 ... 8 ... 12, 13, 14
ok i'll make a new one since the other one is very old

Mateeus_1: very fun to joke around with, but i have to dock some points for killing me in minecraft
Lux: fun to talk with but is always a quiet kitten and very sleepy
wanteddark: cool, good user
dr cirno: see above, likes ice types i guess. good enough for me
physician why: plays toontown so they get on here
endurr: his nama jeff
nat: i always looked up to you when i was a simple regular
other staff members: like all of them they're all good.
roleplaying bot: making my life a lot easier
ex-staff members: miss you. all of them (even the banned ones (you know who you are (ok maybe not them)))
other people: yeah they know who they are

im lazy
_________________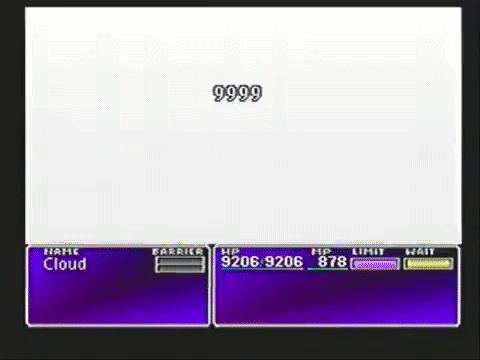 ff7 is a good game



Status

:


Posts

: 1108


Join date

: 2014-11-29



Since I'm not online much anymore, this list will be surprisingly short.

All Moderators, Drivers and Room Owners for not going insane as they watch over the room.
Bashful Bluuu for being the first guy to join the first custom in which I put effort into. And for being a (not-shit) user.
TheBlindArcher for being a nice person to talk to, for having a lot of good PM Rps with him and for introducing me to the shittiness that is TF2 players. It was fun.
Everyone who ever participated in my rps. Knowing how much of a total 'ugh' I am when it comes to making customs these days, I appreciate it. Fuck, I feel like hosting again.
18th for reminding me how life sucks (remember the Great Pokemon War?) and for being a good voice overall.
Quarleen for being more or less my first (good!) friend. Also for being a decent character. Also for basically creating the first jokey character I made that was actually jokey.
Locamomi/PixelKirby for always bullying me into hosting.
And Arti (personally) for being a great room owner, for telling me how to get out of the hellhole that is no-tolerance, for being a generally nice user, for making a bunch of amazing rps, for being a really good rper, and for not banning me every time I get on my purely untolerable rants.
Everyone who told me off as Err0r Mobutt.
Everyone who told me off when I get shitposty/godmoddy. I. APPRECIATE. IT. GREATLY.

Basylia because SERIPH SSTTTAARRRR
TheOneAndOnlyYin for being a cool user, I guess. /shrug
Anyone who called my shit good and had justification for it.
PixelKirby (again) for being a generally cool user. Also for making the first smart oc I've seen that can act smart.
Articuno for always intimidating me out of Freeroam (and simultaneously inspiring me right back into it).
Anybody who actually thinks that shitty me deserves thanks. I can't even thank myself due to the fuck-ass that was Err0r Mobutt.
Everyone who remembers Err0r Mobutt and was forgiving enough to pretend that never happened.
Mono for making stale memes good.
Ryoko Yakarata for reminding me that customs still have hope just not mine rip.

I probably didn't miss anyone because I have no friends xd



Status

:


Posts

: 84


Join date

: 2016-08-19



Pretty much every moderater,voice,ro,and everyone in that category,for they support the room and keep it alive
IcarusIsABadSniper: part if one of my first dnds, and generally a good guy
Ryan Firzmagic: for partky bringing me into roleplaying from their amazing custom,and being a good mod in general.
Zester,Xck,Gekko,And enchi:just really great mods in general,shout outs to you for being some of my favorite users!
Leash(Mightyena): my best friend and showdown,and someone I can trust.I don't care that they're a furry or they're newer, they're just a really great friend,despite things that would disgust others
John(Fennekin): for also being a good friend,but not on leash's level,but still a good friend
Lux(Lucario): for keeping the room and bot alive.he is what makes the room great,and really deserves more attention
and finally, KingOfTheRathalos,for being one of the first users I met,and generally being very helpful and kind to me when I first met them.now they're rather inactive,but they're still remembered by me for being one of my first friends



Status

:


Posts

: 59


Join date

: 2017-07-30



My turn to show my appreciation to those who have impacted me in one way or another. In no particular order,

Enchidio: this may not be rp based, but you were my inspiration to begin my BH quest. Letting my very first BH team get rekt by you let me see all the loopholes that I had, and it motivated me to keep on improving myself, and get to where I am today.

Vent Vanitas and Ryan Fitzmagic: when I first stepped into the room, you two were the first mods I started asking questions to. I'd like to thank you both for the warm welcome that I received when I was clueless and also for teaching me how the room works.

Psychoreality, Lady Patchoulli and TheClawInside (forgive me for any spelling errors): thanks for guiding me through my first few hostpolls. I admit that I was a nervous wreck back then when I had no experience in hostpolling at all. I decided to give it a go anyway and made lots of mistakes. You guys helped me to correct my mistakes and I'm thankful for that.

Rotom's Pokedex: when I was relatively new in the room, you helped me solidify my first OC, Fervis(Blaziken). Without your help, I wouldn't have a decent OC to rp as. Thanks for also being incredibly patient with me as I edited the backstory of him.

Darkness(Umbreon) and Articuno: thanks for being kind and patient room auth. Thanks for patiently helping me with my endless questions about my rp docs, and general questions too.

Destium: thanks for helping me through the period in which I was locked and couldn't speak. Thanks for helping to calm me down from my state of panic, allowing me to think of the solution to the problem.

Ralme(Lycanroc-M), VeeVee(Sylveon) and Lady Kilea: thanks for accepting me as a friend, and being patient with me as I was warming up to y'all.

SNT/AtransAzumarill: Ah well, where should I start? Thanks for being my closest friend in the rp room, and probably on the whole of PS too. Thanks for being a kind and loving friend, and putting up with all of my rants too. You make a fantastic collaborator and friend.
Voice





Status

:


Posts

: 465


Join date

: 2016-11-24



Page 14 of 14 •

1 ... 8 ... 12, 13, 14

Similar topics
---
Permissions in this forum:
You
cannot
reply to topics in this forum