Page 6 of 6 •

1, 2, 3, 4, 5, 6
Can I have a...
Popplio resting on the sand, wearing a hibiscus?
Litten sitting in a tree, looking at a sunset?
A Rowlet pecking at a book.
Hopefully these aren't too hard.

_________________
hi, i'm no longer active but thanks for seeing this dump, pls contact me on Pokefarm
• dump •:

Did you expect to find anything important in here? No? Just take some dancing birds.

credits to top.mailbox on PFQ for avatar
Driver





Status

:


Posts

: 694


Join date

: 2016-06-09



Can you do a picture of Ash-Greninja fighting Resolute Keldeo for me please?



Status

:


Posts

: 107


Join date

: 2016-08-23



This'll be a long one so feel free to take as much time as you need.

Could you draw a Mawile holding up a Pineapple in one hand and a spoon on the other hand, next to this Mawile can you draw another Mawile holding a bag of money with a box of crystals next to him? If you have any trouble I can change most things.
_________________
Suspicious Box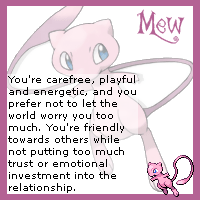 Status

:


Posts

: 68


Join date

: 2015-06-05



Is it possible I can request a character?

I already have one or two doing some art of him, but I was curious what he may look like if someone else drew him. (in fact, I'm honestly hoping to find the best one for the guy's story... If you don't want to do this, okay. can you let me know then please? Thank you.)

NORMAL
GENDER: Male
AGE: 31
HEIGHT: 6'2"
HAIR: Medium length, long front bangs, but combed to the right, almost invisible.
HAIR COLOR: Blonde
EYES: Stern and intelligent, yet with a small hint of sorrow &/or pain that he tries (but fails) to hide.
EYE COLOR: Brown
CLOTHING (Top): Black T-Shirt, White long sleeved lab coat when standing still it reaches to the back of his knees, Lab coat unbuttoned
CLOTHING (Bottom): Dark Blue Jeans (can be mistaken for black), Black Shoes
ACCESSORIES: Old fashioned watch on left wrist, Thin metal frame glasses with rectangular lens, Necklace that hides what it carries under shirt.




Status

:


Posts

: 276


Join date

: 2015-11-19



it's been a while and i never told anyone here that i've gotten into spriting just a bit, but
here's enchi's alain sprite with crimson hair
i'll do sprites as long as you provide a base and a reference if it's a trainer sprite
also, sorry lura alkina, but i'm no longer accepting full body humans n stuff to do
sorry for not updating the thread beforehand, but i only just realised when you posted



Status

:


Posts

: 595


Join date

: 2014-11-28






Status

:


Posts

: 276


Join date

: 2015-11-19



Uh if you don't mind I have a request. (That's not a gijinka)

Could you create a picture of a shiny vibrava sitting on a rock looking rather content? Oh and also the vibrava is wearing a smooth rock necklace.



Status

:


Posts

: 64


Join date

: 2014-11-28



Could you draw my Swampert OC, Samton Swampert Skonel (aka Samty)?

He had a slightly darker blue body, but with a brighter blue Assault Vest, wears a yellow scarf and the tip of his tail had an indigo dot (to refer the unused red-tipped Mudkip sprite from DPP.)



Status

:


Posts

: 43


Join date

: 2016-03-06



Page 6 of 6 •

1, 2, 3, 4, 5, 6
---
Permissions in this forum:
You
cannot
reply to topics in this forum